Although the sugaring season is long been over for 2009, we have still been busy. There seems to be no end of cleaning, wood chopping and more cleaning. Throw in some re-bottling, candy and cream making for good measure, followed up by more cleaning.
As is the tradition of Turtle Lane Maple Farm, we will be making Holiday Baskets again this year. This weekend we re-bottled syrup from bulk containers which we filled back in March during season, into glass maple bottles which make beautiful gifts. Over the next couple days we will be making maple cream and maple candy. Then during the weekend after Thanksgiving (we hope you all have a wonderful Thanksgiving!) we will be assembling the baskets.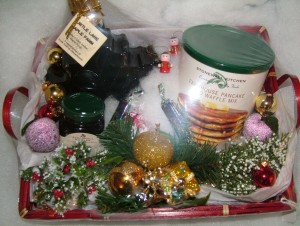 If you are interested in purchasing a basket, or have any special requests, please email info@turtlelanemaplefarm.com
And don't forget, if you are giving gifts and want to give something with a local flavor, our bottles of pure local maple syrup make an extra special gift.